PowerPro Compact Bagless vacuum cleaner FC9350/61
Higher suction power* with PowerCyclone 5
With the Philips Bagless Vacuum PowerPro Compact, compact design meets king-size performance. Enjoy thorough cleaning throughout your home thanks to PowerCyclone 5 technology and our MultiClean nozzle.
Loading...
Description
---
Higher suction power* with PowerCyclone 5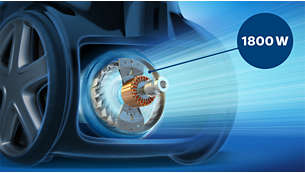 1800W durable motor for high suction power
Durable 1800W motor generates up to 360W of high suction power for thorough cleaning results.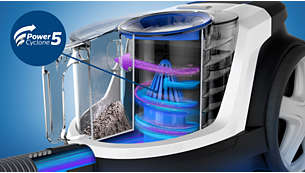 PowerCyclone 5 maintains high performance for longer
PowerCyclone 5 technology accelerates the air flow in the cylindrical chamber to separate dust from the air and maintain high performance and strong suction power for longer.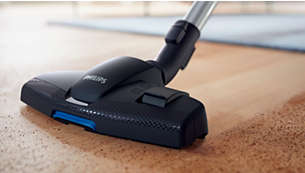 MultiClean nozzle for thorough cleaning on all floors
MultiClean nozzle is designed to seal closely to the floor to ensure thorough cleaning across all floor types.
Additional Information
---